I'm pretty sure the Korean skincare is not unknown as we've seen many of the Korean stars, female AND male having flawless and glowing skin, it is almost blinding. Do you ever wonder how do they get such amazing skin? I have, and after much research (or should I say diving into Google search deeply *wink wink*), it is due to a high extensive skincare routine.
There are people out there taking 10 steps in a skincare routine and it differs between morning and night! Because not all of us have the luxury of time, I have reduced the steps to seven, highlighting the important ones and including the link where you can get them, so all you have to do is click on the name of the product to be redirect to their site.
First of all, we need to understand why they are so many steps and is it really worth it? Isn't it easier to just use a cleanser and get it done and over with? As someone who have tried skincare layering, IT IS SSSOOO WORTH IT. The concept behind this is to layer the skincare products from the thinnest to the thickest consistency. That way, the products can be absorbed by the skin thoroughly and all the goodness is locked in by the finishing touch of the thickest product. Let's get started, shall we?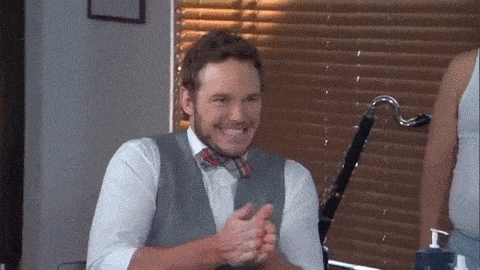 Step 1: Oil cleanser
The purpose of an oil cleanser is to remove all of the makeup thoroughly because removing your eye makeup and lipstick with makeup remover on a cotton pad is never enough. A favourite is the Heimish All Clean Balm.

Step 2: Water-based cleanser
The specialty of Korean skincare is this, double cleansing. You may think this will be drying, but that's what the rest of the steps are to prevent. Use a foaming cleanser to wash off all the makeup residues and impurities.
Photo credit: Youtube

Step 3: Toner
Toners are usually very thin in consistency. They help to restore the pH balance of your skin after double cleansing. Pour some on the palm of your hands and gently pat onto the skin. Try out Son & Park Beauty Water.

Step 4: Essence
This step is the heart of the Korean skin care routine. An essence is a kind of toner/serum thin hybrid made for hydrating, and aiding skin repair and cell turnover. Apply it to freshly toned skin and gently patting it in.
Step 5: Treatment
Photo credit: Mark Tomalty
Boosters, serums or ampoules are concentrated version of essence and instead of a general product for the face, it functions for a specific problem such as dry skin, acne-prone skin, wrinkles and such. My holy grail is
Innisfree Green Tea Serum
as it helps me with my combination skin.
Step 6: Eye cream
The skin around the eye is thin and delicate so it should be handled with care. Use your ring fingers to apply eye cream because they exert the least pressure compared to the other fingers. Enough TLC will be able to prevent eye bags, dark circles and wrinkles. Browse on
SokoGlam
for eye creams.
Photo credit: BeautyInsider
Step 7: Moisturiser
This final step is simply to lock in all the moisture that you have fed your skin. They come in many different types; emulsion, gels or cream, but they all work the same way, that is to plump up the skin. I've been dedicated to using
Himalaya's Nourishing Skin Cream
.
Extras
There are other products that should also be used on top of the 7 steps but not all the time as that will not be necessary. These products are exfoliator, sheet masks and sunscreen. You should only exfoliate at most three times a week as doing more will only damage your skin. There is no hazard in using sheet masks every day but if you don't have the time, putting on once a week should be okay. Finally, you should always use sunscreen in the morning especially here in Malaysia where the sun is always out. You do not have to use it at night however. So, ready to have amazing skin?