Every year, we all dread the long car rides and traffic jams we are forced to endure during our car rides back to our hometowns. Sometimes, we're stuck for hours in the car listening to the overplayed repetitions of "Balik Kampung". Snacks are a staple for these long  car rides and are a gold mine especially when we're stuck in nasty traffic jams. Too far to your nearest petrol station and no time to be wasted buying snacks-these easy pre-made snacks for your journey is a good idea.
Albeit we love the greasy and unhealthy Raya food-before consuming the aforemention, you can make some healthy snacks. Thus, you won't feel all so guilty about eating all the rendang and ketupat. 
Granola bar
This recipe only takes 5 simple ingredients that are easily found in your kitchen. And what's special about this recipe, is that it doesn't need to be baked. Cool right? Literally. You just need a fridge to make these babies.
You need:
1 cup of dates

¼ cup of maple syrup (Honey if you're not vegan and it's more readily available)

¼ cup of peanut butter

1 cup of roasted unsalted almonds (Loosely chopped)
Steps:
Add the dates in a food processor and mix for 1 minute. It should form a "dough" like mixture

If you love toasted anything-you should toast your oats and almonds in the oven for 10-15minutes until slightly golden brown

Warm honey and peanut butter in a small sauce pan over low heat. Stir and pour over the oat mixture and mix. Make sure the dates are evenly distributed in the mixture.

Once that's done, line a plastic wrap or parchment paper in a 8x8 inch baking dish and transfer the mix

Press down the mixture until it looks evenly flat with anything with a flat surface. You can use a glass drinking cup.

Cover the baking dish with a cling film and let it firm up in the freezer for 15-20 minutes
 Baked Egg Fritata Muffin
Source: Nomnom Paleo  
Eggs are high in protein and in mineral content. These muffins are easy to make for a quick savory fix and the ingredients are readily available in your kitchen. Fun fact, frittatas originates from Italy and is their staple home food. We, Malaysians have nasi lemak for breakfast whereas the Italians have frittatas.
You will need:
3 cups of assorted vegetable of your choice. You name it! Bell peppers, onions or even your mum's leftovers from last nights dinner.

Olive oil

6-12 eggs.  If you're vegan, fret not. Substitute the eggs with 2 cups of chickpea flour and 1 teaspoon of baking powder

You can add mushrooms or meat to your dish

And most importantly, cheese of your preference. What's an egg dish without cheese??

preheat oven to 203 degree celcius and grease muffin cups.

Sauté your vegetables and other ingredients with your choice of oil. Sautéing your vegetables and meat can prevent the eggs from getting too moist.  Set aside to let it cool.

Beat eggs, milk, salt and pepper until well- blended.

Mix the veggies into the egg mixture.

spoon evenly into the greased muffin cups.  About ¼ cup each. 

Bake 20 to 22 minutes until just set and you are ready to serve! 
 Sweet Potato Chips
   Source: CenterCutCook
Who says vegetables aren't tasty? Sweet potatoes aren't your regular potatoes. They are readily available in most of your neighborhood markets and this snack can be easily whipped up under 30 minutes.
You need:
2 large sweet potatoes (Peeled & cut into 1x3 inches wedges)

3 tablespoons of vegetable oil

½ teaspoon sea salt

½ teaspoon ground black pepper

¼ teaspoon paprika

¼ teaspoon garlic powder
Steps: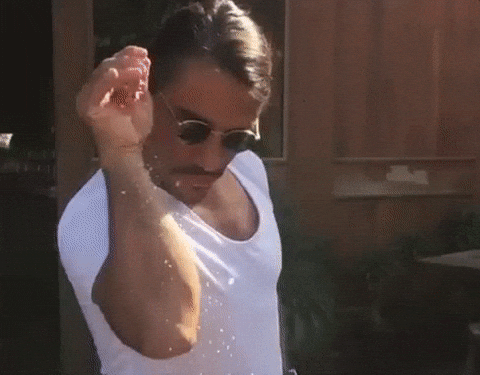 Position the oven rack in the upper third of the oven and preheat it to 218 degrees celcius

Toss the sweet potatoes and the vegetables lightly in a large bowl

Sprinkle salt, pepper and paprika for taste just like salt bae

Arrange potatoes in a single layer on a baking tray (Line your tray with a baking sheet). Be sure to not overcrowd.

Place them in the oven and bake until tender and golden brown. Cooking time is between 18-24 minutes and you can turn the potatoes occasionally.