Fermentation is a process that is used to make not only beer but also food products that are tasty and healthy. This process is a way to store food for long time way back when refrigerators were not invented yet. Gee, imagine that!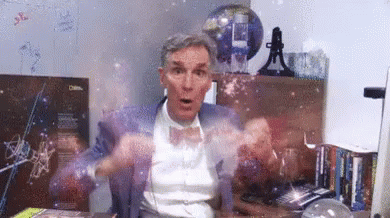 But even when we have high-tech fridges now, fermentation is still used to produce certain food products that have stayed in the hearts of the people. There are many different types of fermented food available out there and it all depends on your flavour preference to which you would buy. Before we go to food, let's start with some flash facts, shall we? 
Fermented foods often have various advantages over the raw ingredients they are made of. Plant-based ones are usually high in soluble fibre which helps in bulk movement of food in the digestive system, decreasing the risk of ulcer diseases and prevents constipation. Furthermore, fermentation allows probiotics to grow and when consumed, it promotes a healthy gut microflora which further improves digestion. Fermentation not only makes the food more digestible, it these are the other advantages: 
Improve flavour and texture

 

Synthesise vitamins including vitamin B12

 
Destroy or mask undesirable flavours

 

Reduce or kill dangerous bacteria

 

Decreased required cooking time

 

Increase shelf-life

 
Sauerkraut 
Photo credit: Better Homes and Gardens
Mostly eaten by the Eastern European, sauerkraut is made from just salt and cabbage. It is acidic and helps with better digestion in the stomach because it maintains the acidic environment. I've had sauerkraut with sandwiches before and let me tell you, it was the G.O.A.T! 
Kimchi 
Kimchi is the Korean version of sauerkraut, made with more ingredients to make it spicy and tastes complex. There are numerous efforts by Koreans to use different ingredients which appeal to different people of the world. Kimchi contains various health-promoting components, including β-carotene, vitamin C, dietary fibre and certain enzymes that have protective properties against diseases. Try out our very own Kimchi Cauliflower Fried Rice
Photo credit: TGC

Kombucha 
Kombucha is a tangy, fizzy tea that's usually black or green and often flavoured with herbs or fruit. It contains antioxidants which are potent compounds in battling oxidative stress and free radicals which could damage cells in our body. Kombucha also naturally contains acetic acid which can kill harmful bacteria in the digestive system. Instead of your usual sugary drinks, I'd recommend having kombucha instead. 
Photo credit: Youtube
Miso 
A fermented paste made from barley, rice or soybeans and enhances the umami flavour in dishes. It has a strong flavour, so not much is needed to get that miso flavour.  This probiotic-rich ingredient can help improve your digestion and boost your immune system. Pretty neat for something that looks quite nasty, in my opinion. 
Photo credit: Designmynight
Tempeh 
 Photo credit: Wikimedia/Creative Commons
Tempeh is similar to tofu as it is made from soybeans but unlike tofu, tempeh is fermented. It is slightly firmer and tastes nuttier. It has been used as a meat substitute in many dishes due to its 'meaty' texture and protein content. It is has a high protein value despite it not being from an animal source; about 18g per 100g. 
Hold on! The word fermented throws you off with images of rot and bad smell. Get rid of the thought because fermented food is actually very tasty and as you can see, none of them looks like rot. I, myself enjoy a hearty portion of Kimchi Stew and Sambal Tempeh with some steamed rice. It may be an acquired taste but it won't take too long for you to be immersed in the amazing world of fermented foods. What are you waiting for? Jump into the fermented food bandwagon now and achieve a healthy gut!