Feeling fatigue, under the weather or bloated after the festive season? Ever suffered from tiny breakouts from eating all the oily food? Raya festivities and open houses goes on for a month but there's nothing to stop you from getting back into your healthy routine right away. Here are some easy steps to detoxify body to keep you in shape and energised for the upcoming weeks. 
1. Water
From being in the sun all day and visiting your friends over open houses, it's so important to stay hydrated. Not just drinking all the sirap served, but regular water. If drinking plain ol' water is boring for you, add some fruits into your drink to add some flavor. For example, lemon! Browse our infused water category for more information on making your water fun and tasty. 
A secret tip from me is that I find myself more inclined to drink more water, when there's a straw. So if you're like me- get a straw or a bottle that comes with one and sip sip sip away.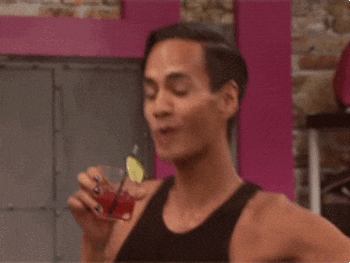 And your skin will thank you a billion stars for drinking enough water to avoid the nasty breakouts. 
2. Drink Tea
Are you a tea fanatic or a coffee addict? Research shows that not only is tea full of anti-oxidants, it hydrates you whereas coffee does the opposite. Tea is calmer and gentler on your system. Hari Raya is all about being out and entertaining guests and that can sometimes be tiring. Tea is a great pick me up, especially green tea. Green tea is a beverage that refreshes, rehydrates and cleanses your system of unhealthy toxins. 
3. Veggies over Cookies 
I can hear cries and screams from miles away but have you noticed that everyone tends to stray away from their veggies? Or there's hardly any vegetables served during open houses? Increasing your vegetable intake during this time of year is a great way to start getting back into your healthy routine. Vegetables like sweet potatoes and tomatoes help restore your skin. This is a plus point especially when you've been in the sun and packing on tons of oily food. Tomatoes ward off toxins from the inside out. Fun fact, the British Journal of Dermatology study concluded that their study participants who ate 5 tablespoons of tomato paste a day had 33% more protection against sunburn. On the other hand, sweet potatoes make you GLOW believe it or not. You'll get a sun-kissed complexion from the carotenoids (an organic pigment that gives the potatoes the orange colour). Don't worry you won't turn orange like Ross in that Friends episode. 
And lastly, you don't have to give up your Raya food entirely. You can still enjoy them in moderation and a more conservative way.
Wholesome food is highly encouraged in the morning and ensures that you will be full till your next meal. Cereal, especially oats provide a constant release of energy.
During the fasting month, it was customary to break your fast with dates. When puasa is over, dates are still very beneficial in your daily life. Dates resonates the message of "small but mighty". Small in size, one piece of date per day allows you to consume many health benefits. It is full of natural sugars such as glucose, fructose and sucrose which makes them a quick energy boost.
As your main meal-we introduce you our bento boxes. Delicious Malay food but traditions never forgotten. The Good Co. has put a twist on it on your favorite street dishes. You're spoiled with choice with organic nasi lemak, quinoa briyani rendang and blue organic nasi lemak. It's curated especially for you with the right proportion of protein, carbs and fiber.